Rob Armstrong
Rob has spent more than 30 years honing his talents as a premier instrument maker, songwriter, guitarist and singer.
Listen to Rob's albums and you'll enjoy some great songs performed by Rob and a few of his famous friends - and you'll hear a fine sample of the superb guitars and stringed instruments that he's handcrafted.
You may well be tempted to place an order for a new instrument as well as the next CD!
Recordings
Silver Horizon

KM 1197 CD
Tracklisting: Ties That Bind | Old Memories | Northern Skies | Highly Likely | Silver Horizon | Brighter Later | Wishing And Hoping | Already Here | Just My Style | The Waves | All Over Again | Rainbow Child | Candy Store | Child Of The Storm | Hold No Favour | Beyond The Horizon.
Revenge of the Master Craftsman

KM 1295 CD
Tracklisting: Flowers Will Awaken | You Don't Fax Me Anymore Rubytown | I'll Be There | All That Stuff | It's A Living Thing | Angel Eyes | Harder To Sing Than The Blues | Rainy Weather | Don't Go Chasing Rainbows | Flame War | If You Need Someone | Baby's Coming Home | All In All | Nevertheless.
Saturday Dance with the Jetts

KM 1296 CD
Tracklisting: Saturday Dance | California Sunshine | Get Out And Walk | Don't Walk Away | (Better Ask) Houdini | Totally Free | Memory Fades | Downloading | Lucky In Love | Stay Right Here With You | Which Ways Up | Shades Of Grey | Born To Deceive | Lazy Jane | Saturday Dance (remix).
Zygo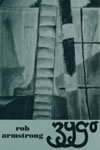 KM 0297 cassette
Tracklisting: Too Much Pressure | Can't Hold You Any More | Sad Affair | Autumn Lover | I Do | Satisfied | Manufactured Romance | Shades Of Grey | Old Stuff In New Boxes.
Instruments